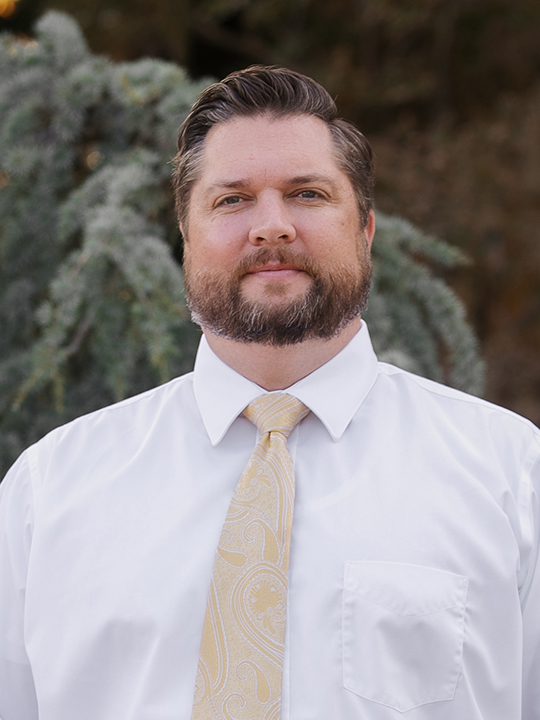 Dr. Tyler Hoelzer
Professional Organizaions
Diplomate – American Board of Dental Sleep Medicine
American Dental Association
Oklahoma Dental Association
American Academy of Orofacial Pain
American Academy of Dental Sleep Medicine
Tyler B. Hoelzer, DDS graduated from the University of Utah with a Bachelors of Science in Medical Biology and a minor in Biochemistry. He then moved his young family to Oklahoma to attend dental school at the University of Oklahoma College of Dentistry.
During dental school, Dr. Hoelzer completed a research project regarding the effectiveness of therapies utilized in treating TMJ dysfunction. After graduation, he was accepted into the highly competitive General Practice Residency program at the University of Utah Hospital where he gained further training in all aspects of General Dentistry including oral surgery, implant placement and restoration, sedation dentistry and oral appliance therapy for treating obstructive sleep apnea.
Dr. Hoelzer practiced general dentistry for 10 years and, during that time, he continued his interest in the area of temporomandibular joint disorders and dental sleep medicine. He began to treat patients suffering from migraines, chronic daily headaches, facial pain, and obstructive sleep apnea and, eventually, decided to give all his attention to the treatment of TMJ and Obstructive Sleep Apnea. Dr. Hoelzer has studied with some of the best minds in these areas and will continue learning through the offerings of the various Academy's. His best training has been the mentoring from years with Dr. Robert Talley. He is excited to be caring for TMJ, orofacial pain and dental sleep patients and looks forward to building a working relationship with dentists and physicians throughout the state of Oklahoma.
On a more personal note, Dr. Hoelzer grew up in a small farming community in Northern Utah. He and his wife, Ali, will have been married 20 years and blessed with four wonderful children. Outside the office, he enjoys chasing trophy trout or hunting various critters.
Dr. Hoelzer is grateful to call Oklahoma home and loves all the opportunities recently provided to him and his family. He is grateful for his training from Dr. Talley and looks forward to providing continued excellent care for the TMJ and Dental Sleep Medicine patient.